Simplified Identity and User Management
In the Cloud and On-Premise
Affordable User Provisioning and Governance Software for Commercial and Educational institutions.
Transform Your Organization's Security and Efficiency with Our Comprehensive IAM Solutions
Enhance your organization's security, streamline operations, and simplify user access with our comprehensive Identity and Access Management (IAM) solutions. IAM is a vital framework that ensures the right individuals have secure and efficient access to technology resources. Our solutions offer automated account lifecycle management, intelligent process automation, self-service capabilities, comprehensive access control, advanced password management, and robust security and compliance features. Implementing our IAM solutions can strengthen security, boost productivity, enhance regulatory compliance, and improve the user experience.
HelloID is an integrated module-based platform. Your organization only pays for and implements what you need today while giving you upgrade options for the future at 80% lower costs than competing solutions.
NIM is Tools4ever's next-generation identity and access management platform. It is an on-prem solution designed to support enterprise-level organizations with complex multi-system environments optimized for performance and easy self-management.
10 Million+ Managed Accounts
20+ Years Global Experience
Each organization's IT and HR needs are unique. Still, their challenges are a lot alike:
Bloated Access Rights and Inflated Licensing Costs
Manual Processes Attempting to Balance Security with Functionality
Lack of Standardization Between HR And IT, Leading to Costly Delays and Security Risks
Over-Extended IT Departments Causing Human Error, Burn Out, And Knowledge Gaps
You need someone who knows your challenges and how to overcome them
Since 1997, we've built industry-leading identity management software solutions to meet the needs of organizations around the globe, large and small. We work with you one-on-one to help identify and correct these issues, giving you the power to manage your teams in-house like never before
Tools4ever Software Solution
Connect people to the tools they use with automated account provisioning and self-service functionality.
Completely automate user account management, from provisioning to updates to deactivation, and empower your IT team with efficiency and control.
Our software solutions leverage these features to deliver results for your organization:
Multifactor Authentication
Application SSO – Single Sign On
User Account Provisioning
Self-Service User Functionality
Industries
See how Tools4ever helps organizations exceed security goals, save money, build in IT efficiency, and provide a frictionless user experience with trusted identity and access management software.
Private and Public Companies
Health Care Organizations
Tools4ever Software Benefits
Efficient and Secure User Management
Ensuring secure user management can be difficult for your organization as you deal with problems like high turnover rate, complex employment roles, or employees retaining access to resources after they have been promoted or changed positions. Tools4ever can help automate these processes and save your organization time and money while reducing human errors.
Role Mining and Generation
Data is king; leverage it with Tools4ever's detailed role mining and generation capabilities. Role mine users and groups across all your systems to generate roles with impact analysis and historical role management.
Productive IT Department
Your IT department's daily responsibilities can often be bogged down by repetitive, time-consuming tasks such as password resets or manually provisioning resources for users. This can prevent your IT department from operating at an efficient level. Our automated solutions help shift these tasks away from your IT department and allows them to work on more impactful projects for your organization.
Identity & Access Management Software
Tools4ever offers a complete range of Identity Management software applications and has strategic solutions in User Provisioning, RBAC, Password Management, SSO, and Access Management. Tools4ever's portfolio of applications permits organizations to implement an IDM solution quickly, yet offers the flexibility for growth and expansion in line with the customer's evolving requirements. This model offers immediate results and a fast and compelling ROI within a future-proof framework.
Simplified Access
Maintaining efficient and secure access for your organization's users is no small feat. Often users are forced to choose between security or convenience when accessing their resources. Tools4ever solves this problem by providing Single Sign-On (SSO) and Multifactor Authentication (MFA) solutions to protect and secure your organization's access to resources. As a result, you no longer have to compromise between your resources' security and providing quick and timely access to them.
Ensured Compliance
Many organizations are subject to industry-specific laws and regulations. Tools4ever offers solutions that include extensive logging capabilities and comprehensive audit trails, all designed to ensure that there are no overlooked access rights and that your organization remains compliant.
"The customer service is amazing. Calls are answered quickly and the solutions offered work!"
Susan G.
Director of Technology
"The control we have over so many different logins, all centrally managed by one directory sync, is by far our favorite feature."
Marty O.
Technology Director
"HelloID makes it easy for all of our users to self serve their accounts. The interface is customizable and users are welcomed to our school."
Administrator
Primary/Secondary Education
Trusted by These Organizations


Manually supporting over 16 locations for account provisioning and ensuring correct application access was becoming increasingly challenging.
read more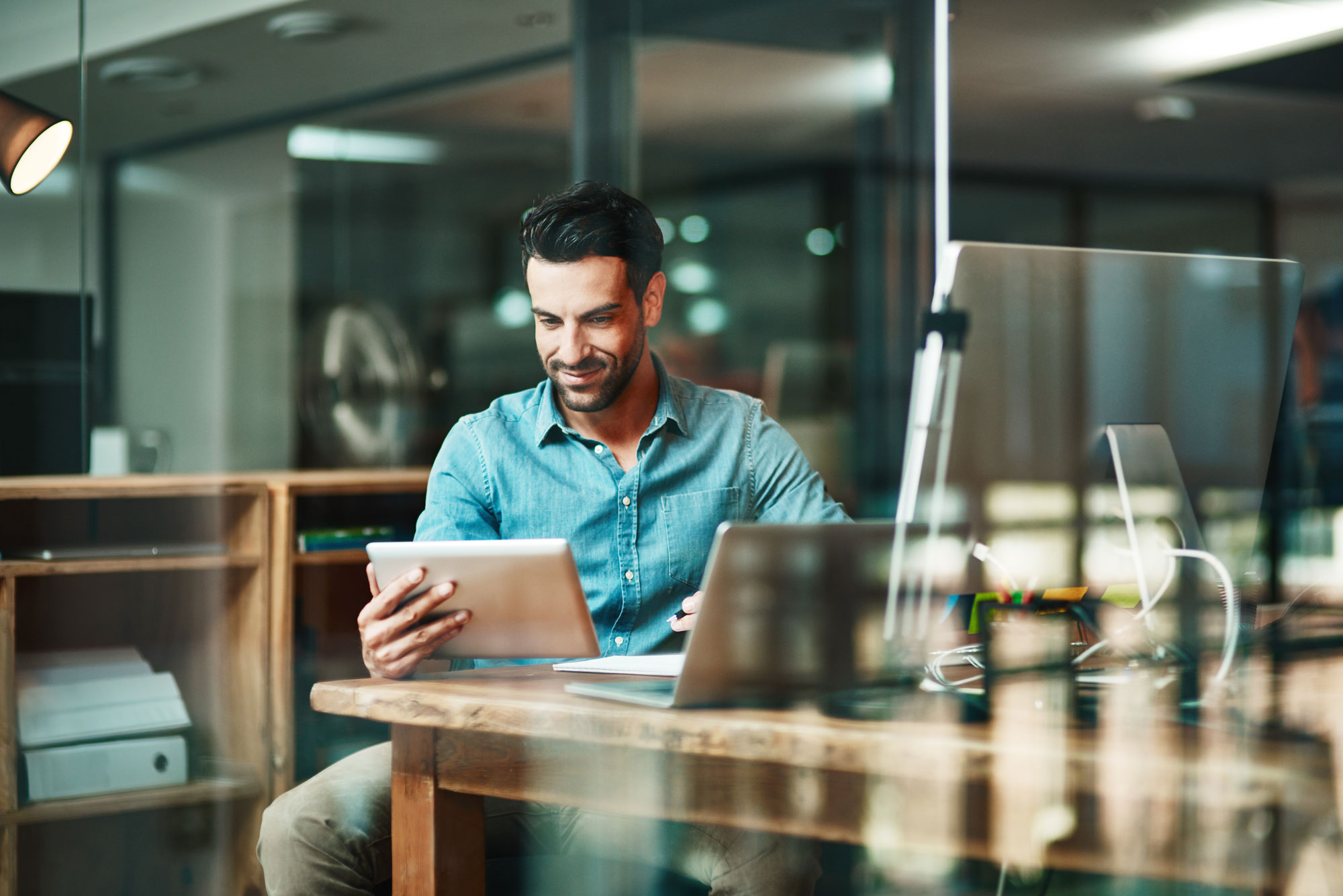 Are We The Right Solution For Your Organization?
Schedule a Demo to Find Out
What is identity and access management (IAM)?
Identity and Access Management (IAM) is an umbrella term that describes all aspects of managing user digital identities and providing secure access to resources. IAM solutions include identity authentication, single sign-on, user provisioning, authorization, RBAC, role management, user lifecycle management, encryption, data loss prevention, privileged access management, and more.
A key component of any IAM solution is authentication, which verifies the identity of an individual who attempts to gain access to a resource. The goal is to provide secure access to resources while minimizing the risk of unauthorized users accessing those resources. In other words, IAM seeks to ensure that only authorized individuals can perform actions within an organization's network.
The most important advantage of IAM is that organizations can reduce their security risks. For example, instead of having separate passwords for different websites, users only need one password to log into all of them. In addition, by ensuring that no unauthorized users may access the system, IAM lets organizations enforce security policies across all devices and networks, such as requiring employees to use two-factor authentication when accessing sensitive corporate data.
IAM also helps protect against cyber attacks by managing access to the organization's resources. For example, when a hacker gains unauthorized access to a system, they often try to use stolen credentials to gain further access to other systems. Organizations can prevent hackers from accessing additional systems by restricting access based on user accounts.
Besides helping organizations protect against security breaches, IAM also helps them comply with regulatory requirements and reduce operational costs.
What is user account provisioning, and why should I automate it?
User Account Provisioning (UAP) refers to the process used to manage user accounts across multiple systems and devices. It provides centralized management of user identities and passwords and helps prevent unauthorized use of resources.
Manual or Delegated User Account Provisioning typically requires the IT department to handle all Provisioning. A new hire, for example, will have to be granted access to specific files, documents, and systems depending on their position. Doing so manually is a slow process that is also prone to errors. In addition, when an employee leaves, deprovisioning them requires revoking all rights and removing or deactivating their account.
Automating user account provisioning can help free up IT staff while increasing the organization's security. With Automated User Account Provisioning, provisioning actions are automatically triggered when information is changed in a "source system," such as an HR or SIS system, which then serves as a "single point of truth." If, for example, an employee is promoted, the Automated User Account Provisioning software will detect the change in the organization's HR system (the source). Once detected, the change will be automatically synchronized to the downstream systems (the targets). This significantly speeds up account management and makes it simple, secure, and cost-effective.
What is User Account Lifecycle Management?
The "User Account Lifecycle Management" is the process of managing user accounts and digital identities throughout the entire lifespan of an employee, student, or temporary worker. This process is called "CRUD," Create, Review/Update, and Delete/deactivate.
In designing a user account lifecycle process, most organizations' first attempt is using a "manual" process. Where the IT department is required to manually manage multiple digital identities for a single user account across multiple systems. As the process matures, many organizations adopt an automated provision solution. With automation, a change in the HR (source) system is detected and automatically synchronized to the third-party downstream systems (targets). In return, the IT department is freed up to focus on more impactful projects.
What is Role-Based Access Control (RBAC)?
Role-based access control (RBAC) is an authorization model used to restrict user access to resources based on their Role within the organization. The RBAC model helps design roles in an organization and assign users to the appropriate roles.
The Identity and Access Management system using the RBAC roles allows only authorized users to gain access to a resource. If they don't have permission to do so, they will receive an error message. For example, a manager may be able to view all employees' salaries but not change them. A salesperson may be allowed to create new accounts but not modify existing ones. Or a user may be able to view certain documents but not edit them.
Thus, RBAC increases security by preventing unauthorized individuals from accessing sensitive data without proper authorization. This reduces the potential for breaches or information leaks. It also helps organizations comply with regulations like Sarbanes–Oxley Act (SOX), HIPAA, and others. In addition, it helps prevent accidental damage caused by unauthorized users who gain access to sensitive information. Finally, RBAC increases efficiency by automating Provisioning, deprovisioning, and access management processes.
RBAC is commonly used both on-premises and when granting permissions to external systems such as cloud applications.
What are Role Modeling and Role Mining?
As the size of an organization increases, the need to have structured roles (aka Business Rules) is paramount. Role Modeling is a key factor when designing a well-thought-out security model for any identity management implementation. The process starts with basic "Role Mining" to determine the resources required for each job responsibility. Then design roles or business rules (aka Role Generation) into groups or classifications. For example, the "Jr. Accounting Role" requires access to QuickBooks and the invoice folder. The "Sr. Accounting Role" requires the same access along with the accounts receivable folder. How an organization designs its roles is based on many factors. They are typically based on job titles and entitlements, but other factors such as building location or department are used. For example, here are two different ways to group two roles.
Role: Jr. Accounting
Job Titles: Jr. Accounting, Level 1 Accounting, Accounting
Entitlements: QuickBooks, Invoice Folder
Role: Sr. Accounting Role
Job Titles: Sr. Accounting, Accounting Manager
Entitlements: QuickBooks, Invoice Folder, Accounts Receivable Folder
OR
Role: Accounting
Job Titles: Jr. Accounting, Level 1 Accounting, Accounting, Sr. Accounting, Accounting Manager
Entitlements: QuickBooks, Invoice Folder
Role: Sr. Accounting Role
Job Titles: Sr. Accounting, Accounting Manager
Entitlements: Accounts Receivable Folder
What is Segregation of Duties?
The term "segregation of duties" or "separation of duties" refers to the practice of assigning different tasks to separate employees so they cannot conspire with each other. It is an important part of preventing fraud because it prevents collusion between employees who might work together to commit fraud. In some IDM software products, the segregation of duties is automatically done. In others, you need to manually design the segregation of duties into your security roles or business rules.
In general, segregation of duties should be implemented whenever possible. A person who performs one task alone should not be able to access sensitive data without proper safeguards. For example, an employee who has only been assigned to perform administrative tasks cannot gain unauthorized access to sensitive company records. The same applies when employees are given permission to access certain areas of the business but are restricted from accessing other parts of the system.
In addition to preventing employees from gaining unauthorized access to confidential data, segregation of duties helps ensure that no single individual is responsible for all aspects of a project. In this way, the risk of error is reduced.
The segregation of duties also helps organizations comply with regulations like the Sarbanes-Oxley (SOX) Act, which was introduced after several high-profile fraudulent acts in the financial sector. Among other provisions, SOX compliance requires organizations to hire independent auditors to review their accounting practices, a clear example of segregation of duties.
What are user provisioning Source & Target systems?
The terms Source and Target systems are commonly used in user provisioning software solutions. The source represents the system or systems that contain the data needed for the user lifecycle processes. Typically, this is a Human Resource (HR) or Student Information System (SIS) system containing user, job, or student information. The target represents the downstream system or systems that the source data will be synchronized to. Typically, this is Active Directory, Azure AD, Google Workspace, or other software applications.
What are Data Exports & Rostering?
Not all downstream target systems support API access to manage users and access, but most support Excel or CSV imports. When this is the case, you need to format application-specific export files to complete your user lifecycle processes. This process is called "Data Exports." Additionally, some applications support specific protocols, such as OneRoster, that compress the files into a single zip before uploading to the target system. Data Exports and Rostering are similar, but Rostering is geared more toward classrooms, staffing schedules, or event listing of users. For example, rostering is used heavily in the Education market for student classroom attendee rostering.
What is the Principle Of Least Privilege?
The Principle Of Least Privilege (POLP) states that users should be granted only the access they need to perform their job effectively. It ensures that users do not have more privileges than necessary to complete their tasks. For example, when an employee logs into a corporate network, they should be able to access files and applications needed to do their job without having to log in under other user accounts. Or an employee who needs to use a corporate database should not be given full administrator rights to the system.
This principle applies to employees and other people who use computers, such as contractors, vendors, and consultants. Therefore, ensuring that these individuals are not accidentally exposed to sensitive information when performing tasks outside their normal responsibilities is important.
That is why, when someone logs into a computer system, they must first authenticate themselves before gaining access to the entire system. Once authenticated, POLP ensures they are only given limited privileges to view files and perform specific tasks within the system. Not only does POLP strengthen security but it also speeds up deprovisioning and reduces possible errors.