Self-Service & Workflow
Empower Users and Reclaim IT Bandwidth
Workflow Management and Self-Service allow employees to request resources, and managers can immediately approve them without the need for intervention from the IT department.
Flexible and Powerful
Simple employee self-service requests that increase productivity throughout the organization. Logged and packaged for easy review.
Fewer Helpdesk Calls
Reclaim IT Bandwidth with Workflows. Assign approvers such as supervisors or auto-approve workflows. No IT involvement is needed!
Fast and Automated
Reduce the repetitive mundane tasks that consume IT's time by using automation. Including multi-system environments.
Empower Productivity with Self-Service & Workflows
Why wait for simple access requests when your direct supervisor can approve them? Every employee has felt the pain of requesting access to a company resource and waiting days for IT to verify the request before manually issuing it. With HelloID Service Automation this bottleneck is easily overcome with no IT involvement.
The HelloID Service Automation module, also known as Self-Service, automates your organization's resource request process. These requestable resources are known as Products within the HelloID. Leveraging HelloID Products with Workflows is the perfect way to;
Empower Your Employees: Enable your employees to request or return resources that can be approved by direct supervisors.
Save Time: No more running around for signatures. Instead, HelloID submits requests to the right people the first time, every time.
Reduce Human Error: Simple tailor-made forms that are easy to use with automated processes in the background. Virtually eliminating human error associated with manual processes.
Visibility: HelloID provides managers with a complete overview of which employees are active and which licenses, applications, shares, etc., they are using.
Reclaim IT Bandwidth: Reducing manual IT processes by enabling employee self-service allows IT additional time to focus on more sensitive identity management needs.
With HelloID, users have the power to request what they need to be productive. From hardware to software, permissions, and more, our solutions provide a user-friendly gateway to a productive day.
You can also delegate sensitive tasks to the organization and take them off of IT's plate. Complex tasks can be hidden behind simple forms, with HelloID doing all the heavy lifting on the back end.
Enable End Users for Success
Streamlined Access:
Get access to the things you need most with a single click. Submit the request and let HelloID do the rest.
Fast and Flexible Approvals:
No more searching for approval signatures. HelloID submits and tracks all requests to the right people the first time, every time.
Delegated Tasks and Customizable Forms:
Hide the complexity of administrative tasks behind custom forms, eliminating excessive access rights for end users and gathering the data you need.
Infinite Possibilities:
Integrate PowerShell tasks to your HelloID forms and experience unlimited possibilities.
Helpdesk & Organization Delegation
In addition to Self-Service Workflows, the HelloID Service Automation module supports customizable delegated web forms. These secure web forms hide complex administrative tasks in a simple delegated web form. Delegation permits less-technical IT staff to safely perform account management. Employees and managers can now create, process, and remove accounts, as well as reset passwords without any explicit IT knowledge.
You can also delegate sensitive tasks to the organization and take them off of IT's plate. Mundane tasks can be simplified behind secure delegated forms, with HelloID doing all the heavy lifting on the back end.
Tools4ever delivers a secure, efficient working environment for your helpdesk. Our implementation experience includes standardized questionnaires, experienced consultants, and a library of hundreds of helpdesk scenarios.
The benefits include:
Improved Security: Less technical staff no longer need advanced admin rights to perform basic user account management tasks.
Enhanced staff productivity: No longer restricted to high-level IT staff, changes can be performed by all employees. Your team's overall efficiency will skyrocket.
Rapid implementation: By using standardized processes and tools, your teams will be up-and-running quickly.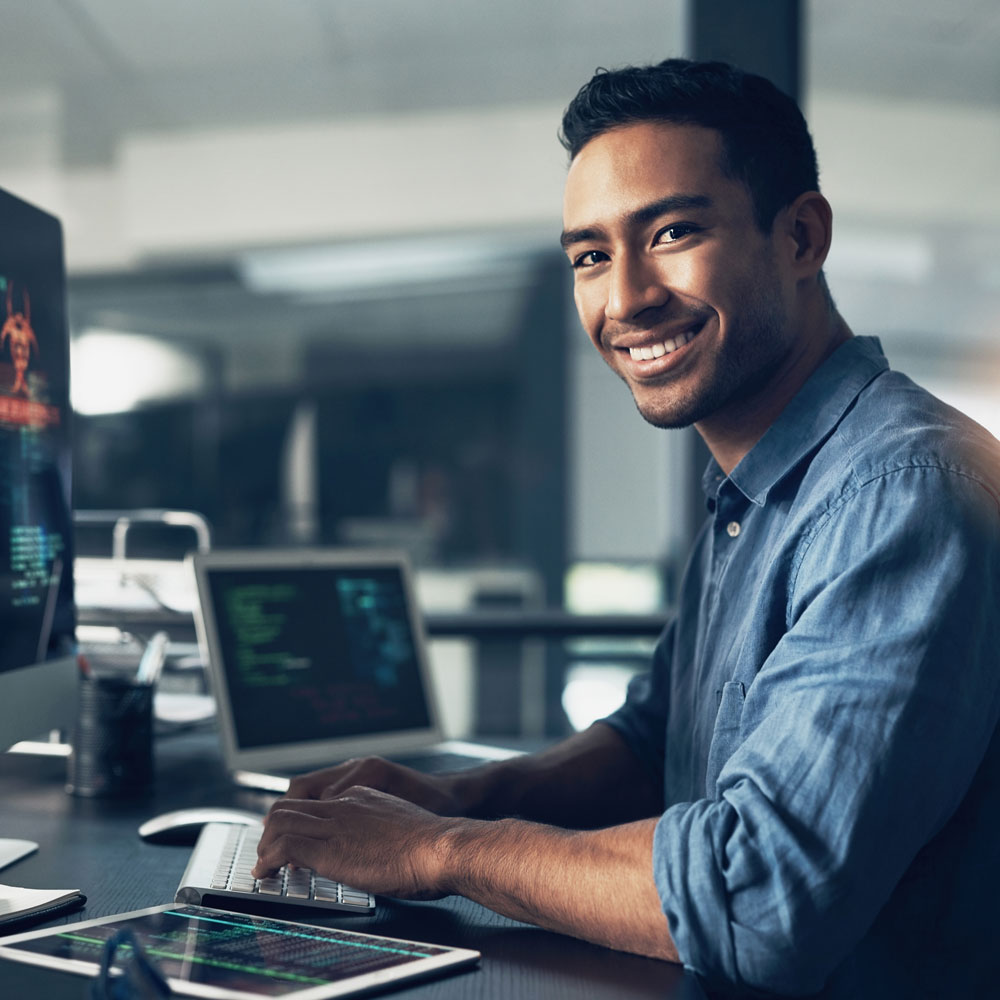 Customizable Workflows
A customizable workflow allows your organization to design workflows for specific tasks that are packaged in a simple web form, such as access to an application or a distribution group. Combining secure web forms with workflows is a great way to simplify access requests. Approvers can be assigned to direct managers or supervisors instead of the IT helpdesk.
As a result, customizable workflows reduce errors and increase efficiency since managers and supervisors know who should have access and can quickly approve or deny the request.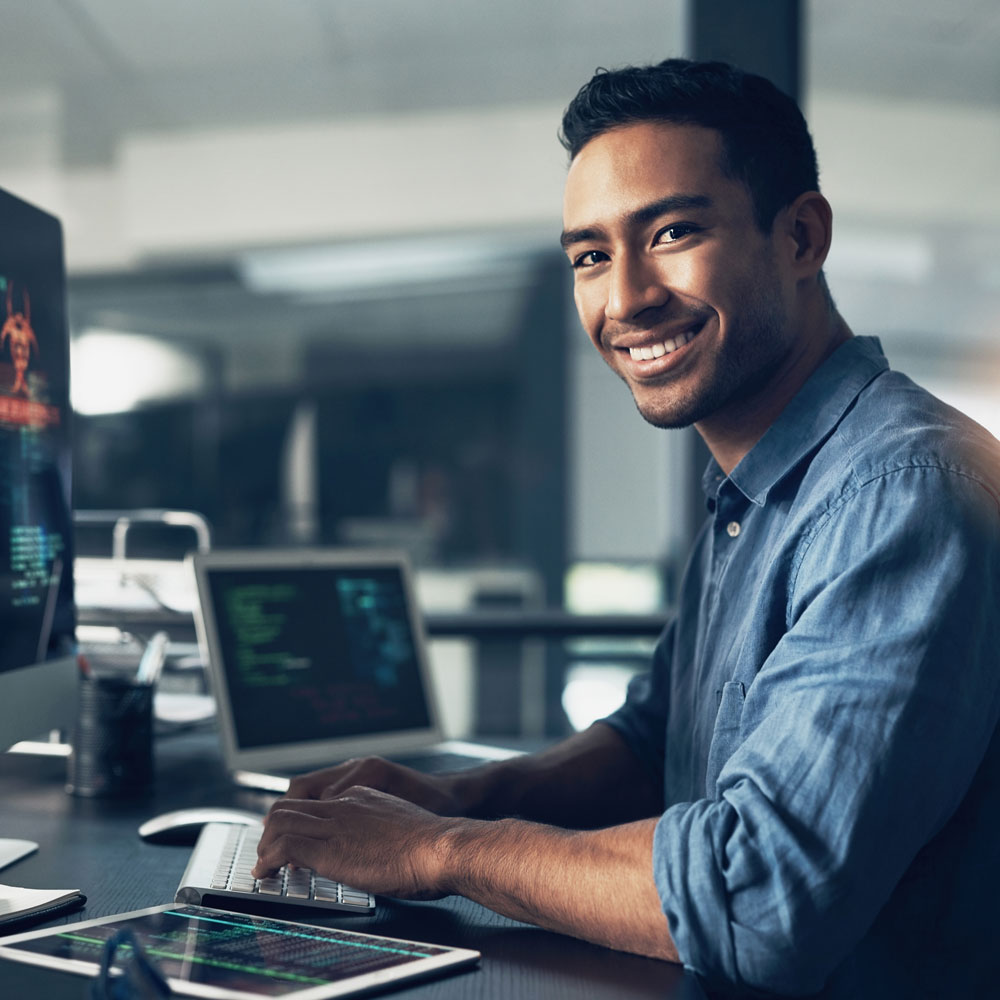 Automated Workflows
Besides letting users customize workflows, HelloID can further improve an organization's workflow by utilizing automated workflows. These allow users to create complex processes for repetitive tasks using templates. These automated workflows reduce errors and save time. They also help teams collaborate better because they eliminate manual data entry.
Task Delegation with Automation
Repetitive and time-consuming tasks can be simplified and delegated to members of the helpdesk or the organization. For example, updating an attribute across multiple systems is time-consuming and prone to error.
You can solve this by automating the post-form action of a customized web form. After the data is entered and submitted to HelloID, the automation takes over by synchronizing the data across the designated systems. As a result, this automation streamlines the process and reduces errors.
Stay Secure and Compliant
Self-service further enhances security by ensuring full accountability. All activity is recorded for auditing and accountability purposes, which lets the organization achieve a greater level of security while also ensuring compliance with industry-standard regulations such as COX and HIPAA.
Speak with One of Our Technology Representatives